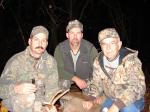 Friends
Friendships grow at camp these hunters take a few seconds out for a group photo during the drag.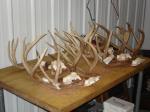 Pile um up
After one groups hunt think they put together a good pile of antlers.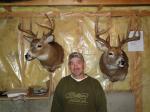 Ron At hunters Night In Vermont
Ron or better known to us at camp as MR.OCTOBER at HUNTERS NIGHT in Vermont where on this night over 20 mounts from camp were on display.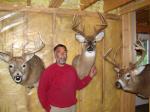 Bruce At Hunters Night In Vermont All Camp Mounts
Bruce at Hunters Night In Vermont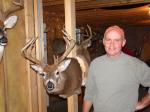 Paul At hunters Night
Paul at Hunters Night:You'll find our camp is like no other sign up and receive our monthly E-news and keep up on whats going on at our OUTDOOR PARTNERS CAMP. These hunters fully enjoy there time at camp but Gary never lets them forget how close fall is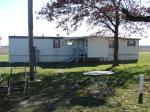 Part of Camp
Here is one of the camps it is on the same lot with the farm house as well.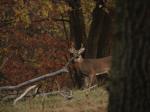 Let Baby Bucks Grow
Letting baby deer grow like this one is part of the management program. Here at our OUTDOOR PARTNERS camp a buck must have 8 points and an inside spread of 15 inches and OR gross score 120 P&Y to meet the camp requirements that are enforced with a $50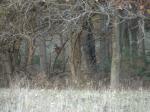 Big Live Buck On One Of Our Farms
Here you can see a monster buck standing in a with cows he is looking through the small strip of timber on one of our farms.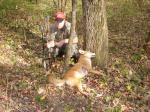 Yot Stay Away
Gary says I can do it! This yot came into range on a hot day during Gary's hunt and well it was a mistake. With in 20min. of shooting this yot a big mature doe and a 110 inch 8 pointer walked with in 1 foot of the dead yot never showing any response too t