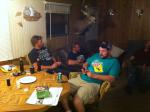 2014 THE PLAN!!!
This group of hunters relaxing and laying out the plan for the hunt here at camp.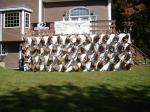 THE WALL !
Photo was taken in Vermont at Gary's house where they have a cookout and back yard 3D shoot every year in September. These bucks are just from our camp and these are only bucks shot by hunters who live close enough to get to the Hunters Day! Pretty impre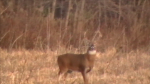 NICE BUCK IN THE FIELD EARLY
Scouting can sometimes get you pretty pumped up and ready to go as one of our hunters see a really nice buck.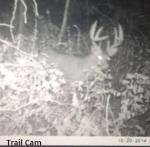 MikeTrailcam
Trail cam photo proves there a good shooter buck in the area.. this buck was seen but not harvested.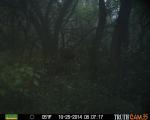 MONSTER APPEARS THROUGH MIST....
Beware shooters are lurking in the timber & hunters are in pursuit...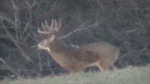 A TRUE MONSTER !! HE STILL AROUND!!!
Monster bucks like this deserve to be recognised. He is still lurking on or around our timber, will he show up at our stand this season?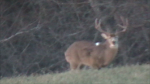 HUGE BUCK !
Starting about mid October here at camp you never know when a monster buck is going to just walk right out in the open!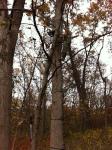 Getting Setup
Setting up for the kill just a few days after setting this stand a 140 class buck was arrowed from it...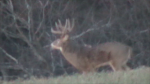 MONSTER ONE MORE LOOK
Monster! that all you can say world class... still walking another look..