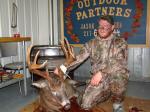 How Sweet It Is ..Biggest Buck Of My Life!!!!
After being the only hunter in his group of 4 who did not score on a trophy buck in 2014 John return on a mission to ensure that would not be the case in 2015 as he scored early on in his October hunt.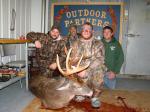 Monster Down Mission Accomplished!
John & the rest of the Pelkey's Archery group enjoying the photo session here at camp. This is one great day when the icing was put on the cake!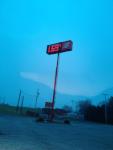 The First Number Is ONE really it is!
OK just so you know it really is 2015 and yes that price is RIGHT!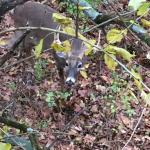 HE LOOKING UP TO SEE IF YOU ARE LOOKING DOWN
Just when you think your all a lone in the timber visitors come from no where.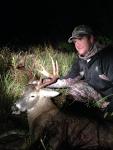 Biggest Buck Of My Life Tagged!
Shaun Arrows a great trophy buck and has the smile to prove it... his buck make the 6th. trophy buck the Pelkey's Archery group of 4 has harvested in two season's,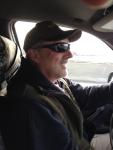 THE MOST ANTICIPATED TRIP EACH YEAR HEADED FROM VT to IL.
Jeff on the road again to our Illinois camp from Vermont the sweetest trip we'll make!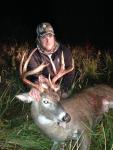 Another Look At The Biggest Buck Of Shaun Life To date!
Shaun and his largest buck ever as you can see he recovered the buck after dark and he one happy hunter!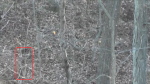 Monster Right Under My Stand After I Killed Big 10 Point- click to enlarge
Looking down on this monster buck. We hope he'll show up on here. The hunter had just shot a big 10 point and shortly after this big boy walked right under him... what one was bigger you ask? we'll never know..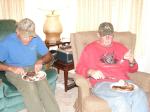 Don & Dolor Two HUNGRY HUNTERS!
Here at camp hunters are responsible for meals and this group plans it out so each hunter makes 1 or 2 meals for the entire group and those meals well there pretty darn good don't ya say.